I have been compensated by Collective Bias, Inc. and Tecate. All opinions are mine alone. The following content is intended for readers who are 21 or older. #CollectiveBias #TecateBornBold #Tecatepartner
We love our travels to Mexico. Whether we end up relaxing on the beach or being adventurous, we never miss an opportunity to enjoy some authentic Mexican cuisine. After several trips to Mexico, we have picked up tips on how to make the best authentic pico de gallo. During our trip to Yucatan in February, we had the experience of getting a behind-the-scenes peek into the kitchen of some locals.
Nothing quite beats enjoying real Mexican food while listening to the ocean. With all of our trips, we strive to find a way to bottle that up and bring it back home. From capturing memories in photos to bringing home the taste of Mexico to our own kitchen, we love reliving our adventures.
The best nachos and street tacos we have ever eaten were from a small beachside cafe in Cozumel. Now we work hard to recreate the dish at home.
We entertain at our home often. All of our family and friends have come to expect my homemade pico de gallo. I have received more than one request to make a batch. It is perfect for serving with pita or tortilla chips and for topping your tacos.
Authentic Pico de Gallo
Print the full recipe below.
I love shopping for fresh ingredients to make my pico. I start by slicing my produce to small chunks so it easily fits into my food chopper. You can also use a food processor if you have one, just remember to not over process or you'll make a salsa instead of chunky pico de gallo.
For the seasoning I use garlic powder and salt, to taste. I start with 1/8 teaspoon and slowly add more as I go. You can use garlic cloves, I have in the past.
Once you have processed your pico de gallo, do a quick taste test before serving. If it needs more garlic or salt, add a small amount and stir.
While you are making your homemade pico de gallo, frost your beer mug in the freezer. This is simple to do, just wet down your glass and set it inside your freezer to ice over.
I always pair my authentic Mexican cuisine with a Mexican beer. I chose the 12 pack Tecate Light for the lower calories and bold flavor. I enjoy my beer ice cold so frosting a glass is key for me.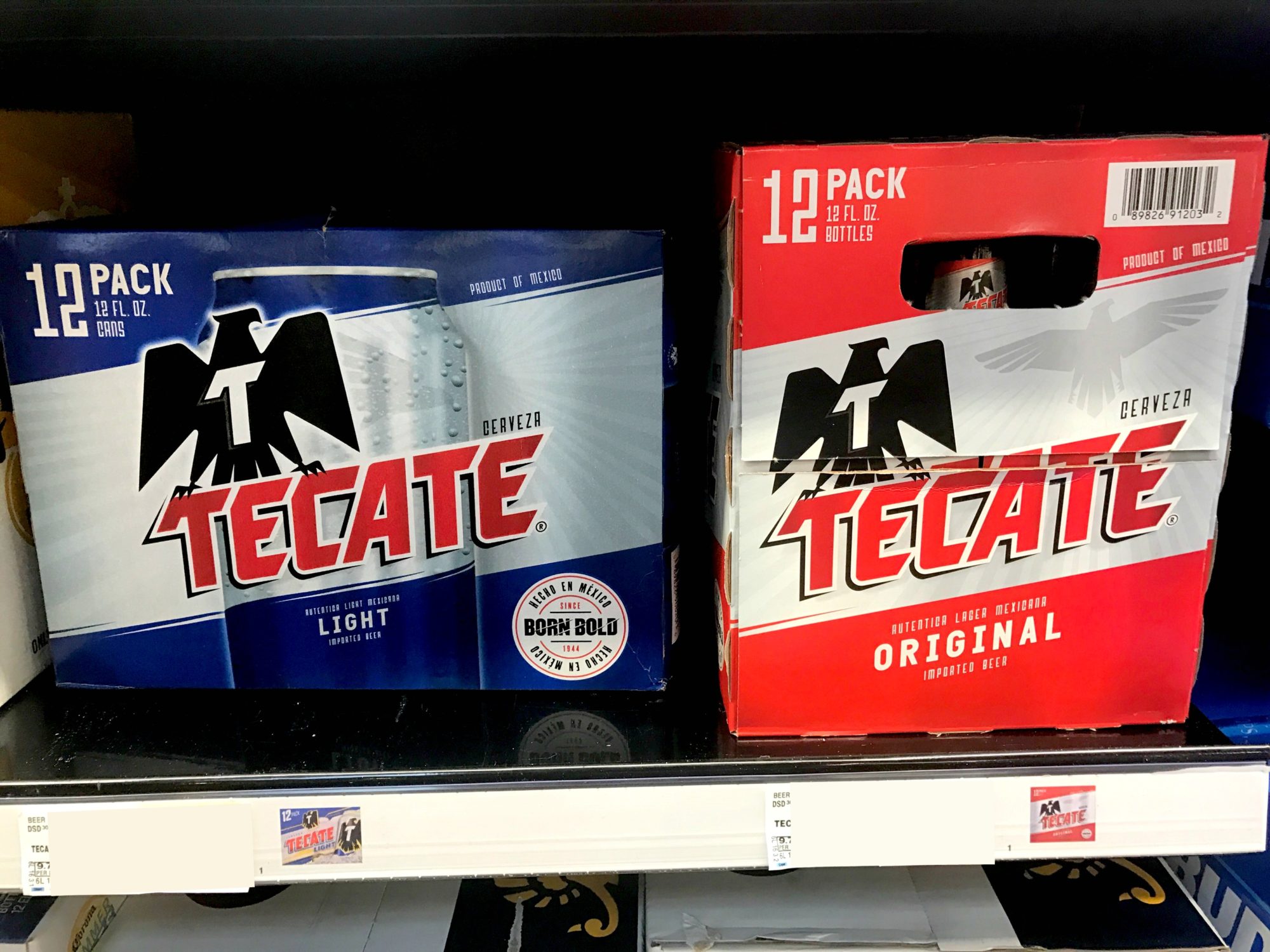 With the spices in the street tacos and authentic pico de gallo, the light smooth flavor of the Tecate Light made for an ideal pairing.
Not all light beers are born equal – Tecate is BORN BOLD.
The golden Tecate Light is a refreshing beer that brings me back to my time spent in Mexico.
What is your favorite Mexican dish to serve with Tecate?
Authentic Pico de Gallo Recipe
Ingredients
4 Roma Tomatoes
2 Jalapeños
Red Onion, 2 large slices
1/4 cup cilantro
1/4 teaspoon salt
1/8 teaspoon garlic powder
Instructions
Slice produce into smaller chunks to fit in food processor.
Add tomatoes, peppers and onion in first so the thicker items are closer to the blade.
Top with cilantro and seasoning.
Turn food processor manually until Pico de Gallo is still chunky. If you turn too many times you'll create a liquid salsa.
Taste test to determine if it needs more garlic and/or salt.
Serve with tortilla or pita chips.
https://theplaceswetravel.com/authentic-pico-de-gallo-recipe/
Pin for Later: